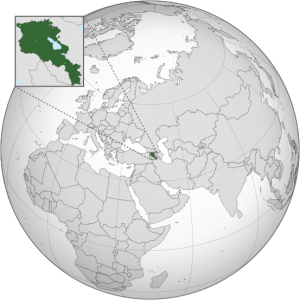 Travel to Armenia
Armenia is a mountainous country in the South Caucasus region of Eurasia. Located at the crossroads of Western Asia and Eastern Europe. It is bordered by Turkey to the west, Georgia to the north, the de facto independent Nagorno-Karabakh Republic and Azerbaijan to the east, and Iran and the Azerbaijani exclave of Nakhchivan to the south.
Yerevan is the capital of Armenia and one of the world's oldest continuously inhabited cities. The easiest way to reach Yerevan is by flight.
From Yerevan to Mount Aragats
Mount Aragats is located in the province of Aragatsotn, about 40 km northwest from Yerevan. You reach Aragats easiest from the village of Byurakan.